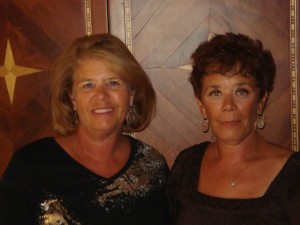 We are two sisters – Shirley and Susannah, who share a love of the beach and sea glass. Growing up, we spent our summers at Neskowin Beach in Oregon. When we weren't swimming, we'd walk the beach and look for sea glass, rocks, shells and driftwood. We'd drag all our treasures back to the campground where on rainy days, we'd paint rocks, build mobiles with the driftwood using sea glass and shells.
Over the years, we continued to spend many vacation hours at the beach. Shirley, an art major in college, became a travel agent and was able to continue her collecting as she traveled the world. A drama major in college, I eventually moved to Los Angeles where I worked in the film industry. When I wasn't working I combed the California beaches for sea glass (AKA beachglass, beach glass), amassing a large collection.
Sea glass and beaches have been an ongoing adventure for us. A few years ago, Shirley and her family bought a house in Mazatlan on the beach. Again, more collecting, but this time we decided to share our sea glass treasures by creating sea glass jewelry.
Our jewelry is created with surf tumbled sea glass from our own collections as well as from professional sea glass collectors from around the world. We are always looking for that perfect sea glass gem.
We hope the pleasure we have gained from finding the sea glass, to creating each piece is reflected in our work, bringing you memories of your own beach days.